Well, things have changed since I wrote this back a few years ago. My wife and I have split, and the motorcycle was the first thing to go when that mess
started. I have had so many comments and questions that I keep this posted, and I reread it myself from time to time. I am in the process of buying another bike, not sure what yet. But I will post my next trip here for my friends to see!
UPDATE Mar. 2006!... I bought another bike just like what I had. After months of looking, I just couldn't find anything that I liked better.. this one is red and black instead of just black! I added Sirius Satellite Radio to provide more entertainment!
---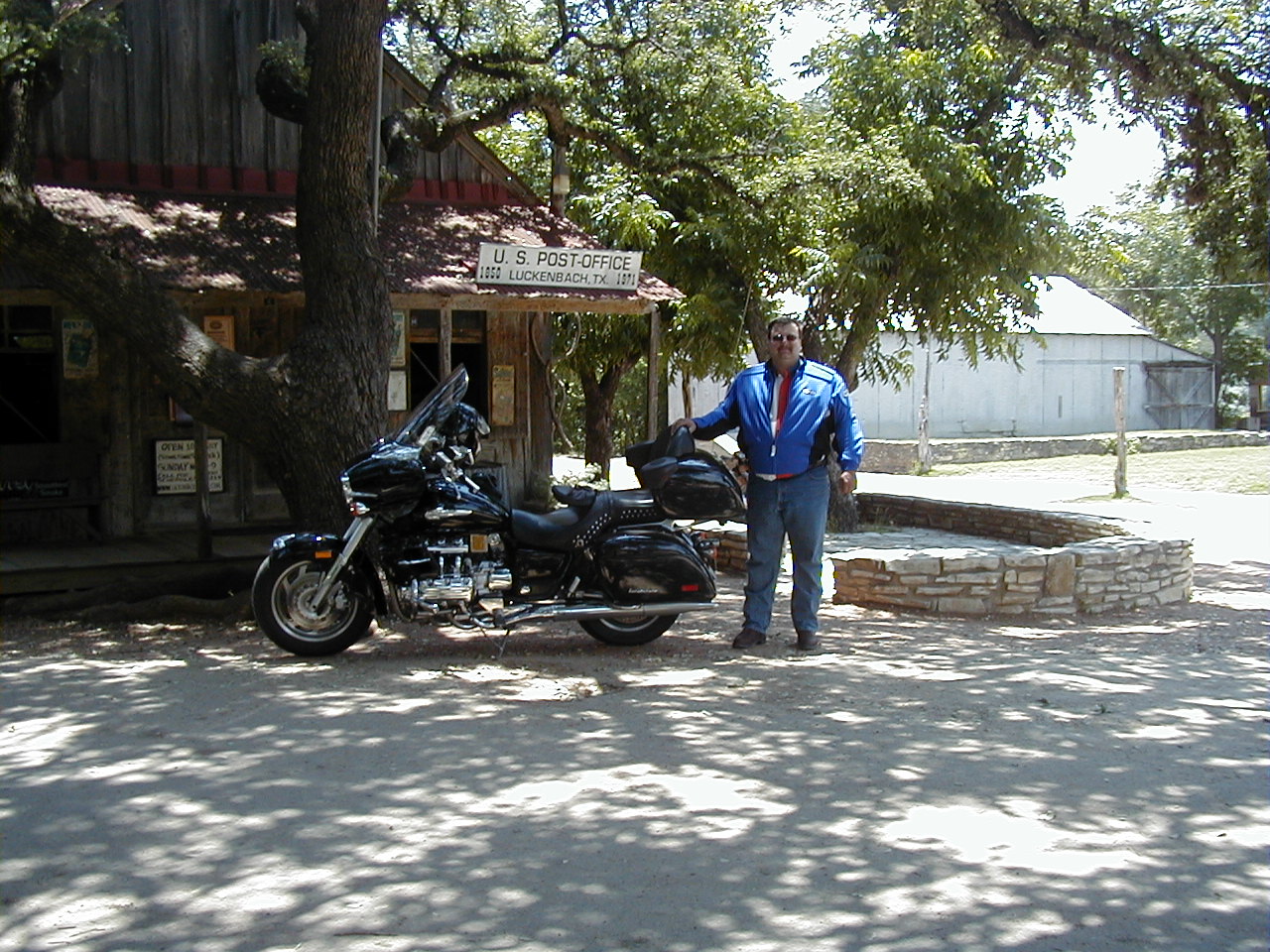 June 2003

Its amazing how easy 700 miles go by when you are riding a road pig… I left Raleigh, NC on Wednesday, June 11 at 7:45 a.m. heading west. After a short jaunt over to Durham, NC, I caught I-85 then I-40 west towards Asheville, NC. I haven't had the Valkyrie out on any trips longer than a tank or maybe 2 of gas, so this was a new adventure. My Mercedes E 300D (go diesel) and Jeep Wrangler are setting in the garage with their enclosed environment and air conditioning, but I wanted to travel across country on the bike this time. The reality of the situation is that I had wanted to do this since I was a teenager with my first bike, a Honda 550-4. Now the dream becomes reality, and as my wife put it, "don't chicken out, take the bike," so I did!

How long are you going to be gone? "I am not sure, but I think it will be as long as it takes." I enjoyed that response more than anything else going on at work. My business associates will have to get by without me for at least a week and a half while I have fun! (read more....)